SPRING '21 COLLECTION: DISCOVER A STUNNING CONCEPT OF BEAUTY
Since its inception, CHYMEOCHY has become known for its vivid color palettes, and this collection is no exception. Mini skirts with a touch of romance, simple tees, and skinny high-waisted leggings are just some of the items in this spring collection aimed squarely at young women.

Spring's CHYMEOCHY
NEW COLLECTION'S INSPIRATION
The aesthetic is named after the season that provides its inspiration, spring. As the winter snows melt, farmers and gardeners alike begin spreading seeds and growing flowers in fields. After such a prolonged stretch of subzero temperatures, the return of warmer weather ushers in an uplifting and cheerful mood as well as thoughts of rebirth, fresh starts, and rejuvenation. The aesthetics of spring are characterized by themes like new life, renewal, and rejuvenation, which may be seen in the emergence of flowers and meadows as well as in the birth of young animals and the appearance of the sun. A second possibility is that we are discussing the newest styles for spring.
THE COLLECTION'S KEY COLOR
The collection's primary colors?white, black, and beige?draw attention to the feminine grace and allure of the fluttery chiffon dresses and intricate pleating. Although the brand is known for its feminine dresses and skirts, CHYMEOCHY also designs shorts with a lot of character and a youthful vibe.
Designs that incorporate beads and flowers are also available. However, the collection is most recognizable for its suits that combine different fabrics including lace, mesh, and chiffon. They mesh together well.
SUCH A SPECIAL COLLECTION FOR SPRING SEASON

The finale of the collection, while not as vivid as the beginning, provides calm emotions, implanted with delicate and noble micro skirts and midi models in black lace and cupping cloth.
The color black has many connotations, including those of aggression, authority, rebellion, sophistication, power, sadness, mystery, strength, authority, and elegance. Dressing in all black conveys a sense of formality, sophistication, and respect. Black is a strong and commanding color that can arouse passionate responses.

CHYMEOCHY appears to have thoroughly transferred all of its thoughts and inspirations into every element and design of the collection with an entirely unique aesthetic.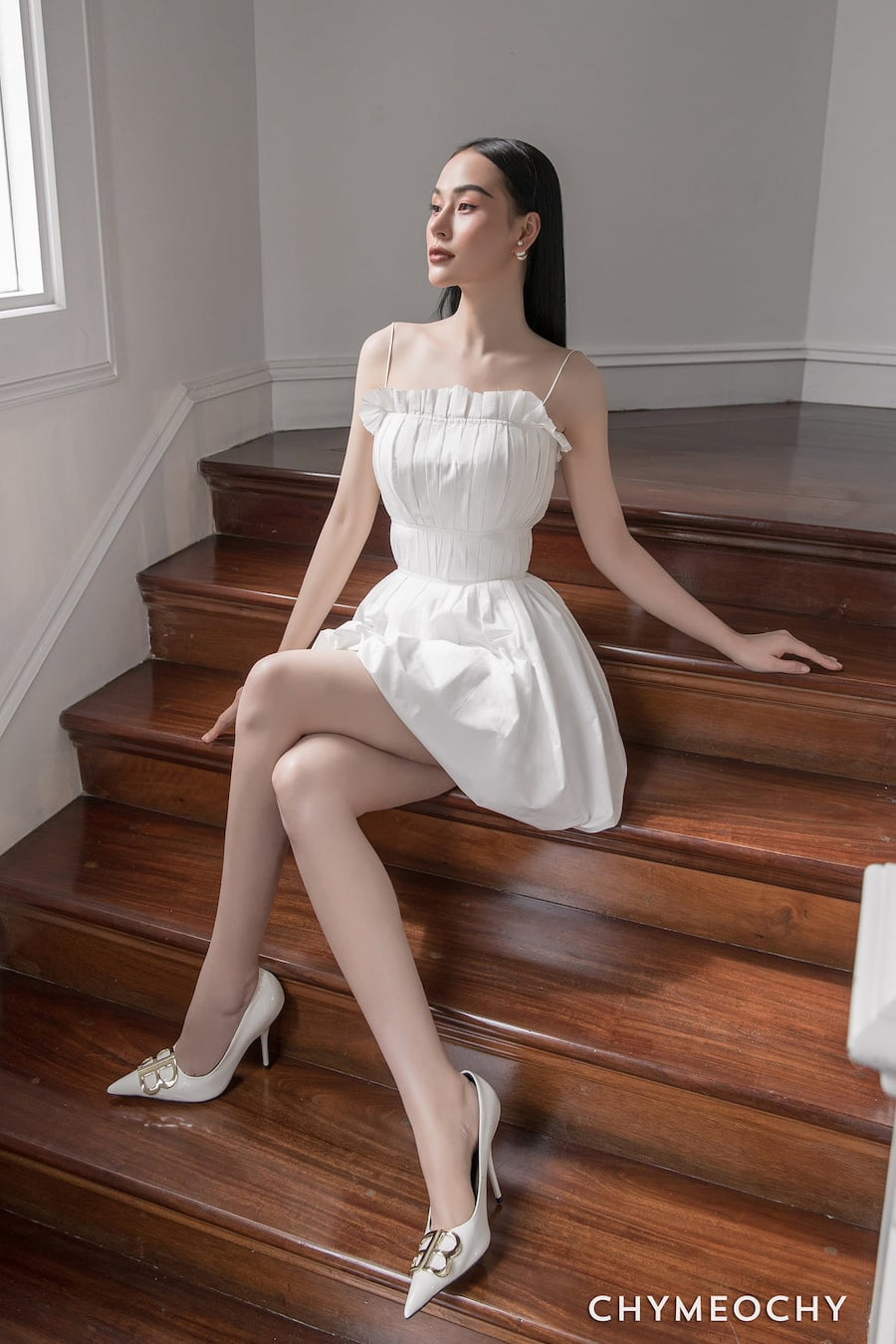 Discover more
Store Address: 293 Nguyen Dinh Chieu, Ward 5, District 3, Ho Chi Minh City
Hotline: 0375.363.453
Our CHYMEOCHY'S ladies feedback: Bấm vào đây
Our Community: CHYMEOCHY & Friends