Cruise Collection '22: Happy Christmas Holiday
THE CHYMEOCHY'S LATEST COLLECTION FOR THE HOLIDAY SEASON HAS ARRIVED.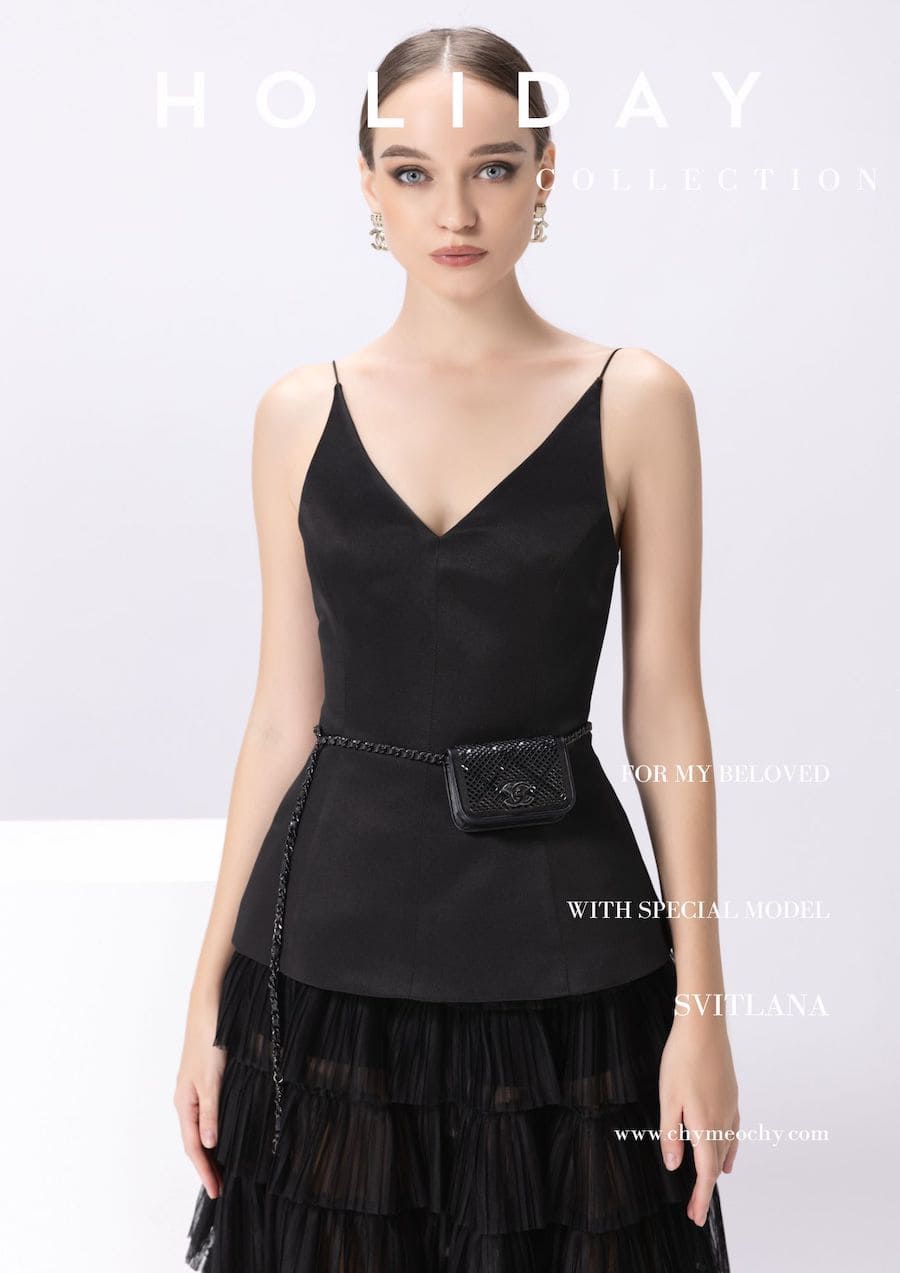 OUR inspiration
The holiday season has arrived, and the Christmas spirit has spread throughout every corner of town. Flowers' vitality is still audible in the chill, waiting for the warm sunny spells of spring to arrive. We have launched the 2022 Holiday collection, which is inspired by the charming and sparkling beauty of plenty of flowers, which is the major motivation for depicting stunning artwork that reflects the beauty and temperament of Vietnamese women.
flower & feather combination IN THIS NEW COLLECTION
The petals are piled on the outside to make a floating, peaceful, lyrical layer that covers the delicate silk and chiffon within, which is organized in an original fashion brand. Aside from the sweetness of the flowers, CHYMEOCHY was inspired to finish this collection with feathers. Charming and elegant! Each piece in this year's Cruise Collection sparkles brilliantly and distinctively thanks to the layered design of rose petals, celosia, and the delicate beauty of feather attachment fashioned by the skillful hands of CHYMEOCHY's tailor. Ingenuity is used to sharpen the delicate petals on each product, allowing our ladies to evoke elegance and beauty.
CHYMEOCHY is always thrilled and motivated, believing that we must continually be inventive while maintaining the brand's unique beauty. Not to demonstrate anything, but because it makes us jubilant and provides my beloved enjoyment and quality.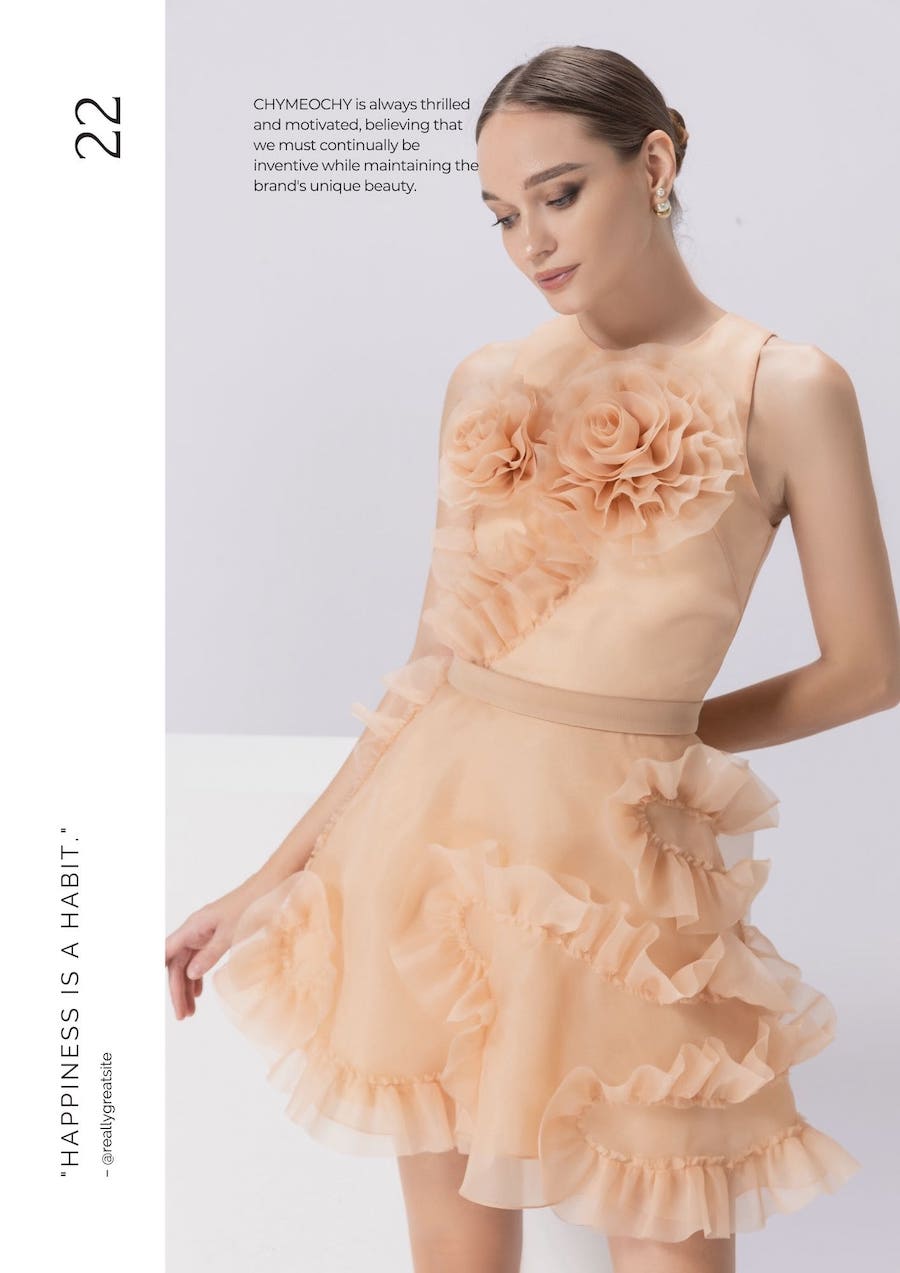 cruise new collection
"There are always flowers for those who want to see them"
CHYMEOCHY's STORY FOR NATURE LOVE
Nature is the holiest thing God has made, and it is intrinsic to human existence. Water, air, plants, and much more have all been provided by nature to ensure our survival on Earth. When it comes to nature, though, are we giving back? We have not only failed to repay but also severely misused, nature, hence the answer is no.
When you look around, you'll see something beautiful because of nature. Nature's many gifts to humanity make existence possible. Like our own moms, God gave us Mother Nature as a gift, and she deserves our utmost reverence and affection.
Everything God made on this planet has a reason for being here and an order to the universe, and that includes the wonder of nature. Things varied as bright rivers, bright valleys, towering mountains, vast oceans, brilliant skies, the sun, the rain, the moon, and many more. There is a system and a reason for all this chaos. Despite this, humans continue to engage in practices that are not only destructive but have the potential to wreak widespread havoc on the natural world.
Our globe is home to a wide variety of animal species, each of which performs an essential function in the balance of nature. However, humans are trying to upset this delicate ecosystem by getting into areas and interacting with things they shouldn't. They are wreaking havoc on the ecosystem by disrupting the natural order of things.
The natural world underpins every aspect of human life. The existence of human beings is in reality made possible by the existence of such a stunning natural environment. All three of these things—water, air, and fire—are essential to our survival, and yet we abuse them for our own benefit.
Humans are forever harming Mother Nature without a second thought about the repercussions. Although progress is gradual, devastation can happen in the blink of an eye.
NATURE IS ALWAYS A HOLY GRAIL MOTIVATION FOR CHYMEOCHY'S DESIGN!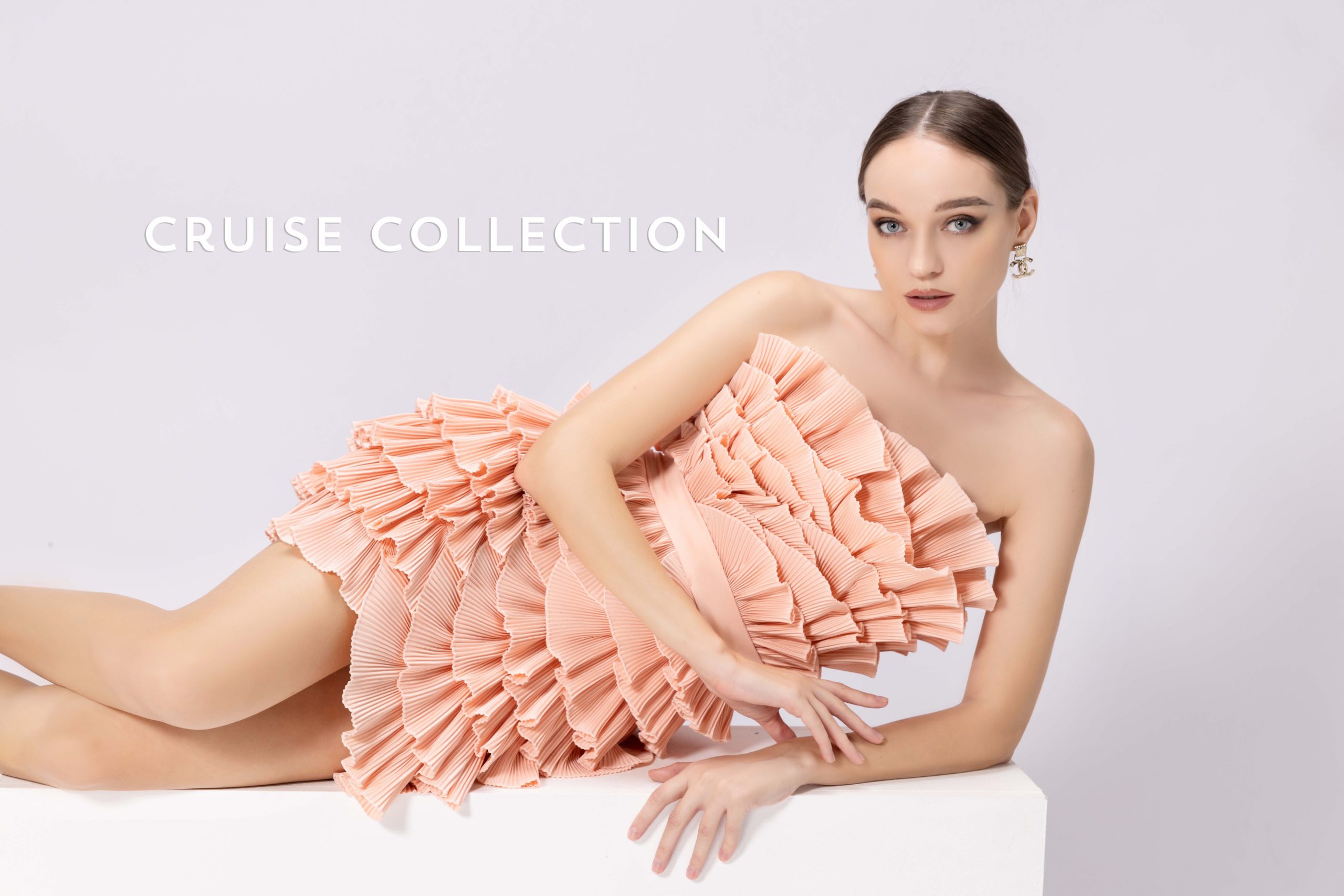 Discover more of CHYMEOCHY'S NEW COLLECTION
Store: 293 Nguyen Dinh Chieu, Dist 3, HO CHI MINH CITY
Hotline: +84 375.363.453
Customer's Feedback: Click here
CHYMEOCHY'S Community: Join us