Pre-Fall '20 Collection: NEW Sensation
This Pre-Fall season cotton and taffeta were used, which commonly possess a moderate hardness that help create a bulging figure for the skirt in the dress. In addition, the highly applicable material makes it possible to wear at all times, whether day or night.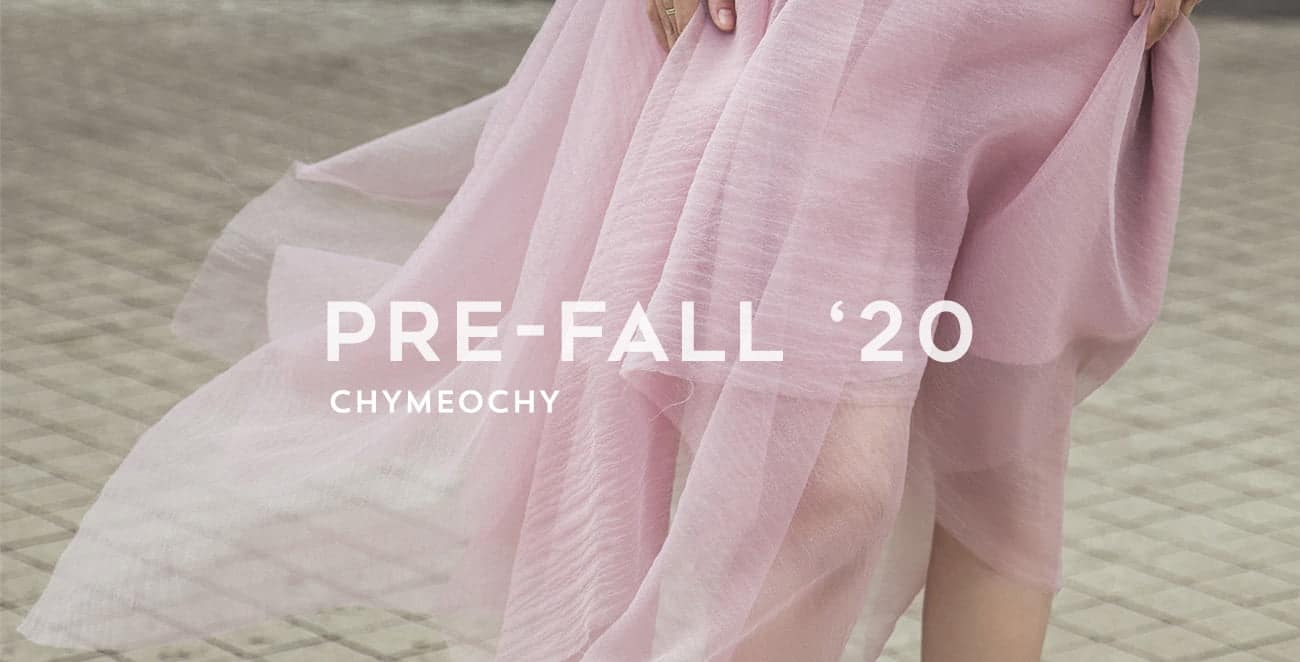 PRE-FALL PATTERNS
Just several years ago, layers of chiffon with delicate, rising pleats became prominent. The layered shirt this season emphasizes the chiffon's beautiful lines in every pleat, adoring the captivating curves from the shoulders to the impromptu folded layers at the bodice and skilfully placed pleats is a modest highlighting filled of CHYMEOCHY's essence.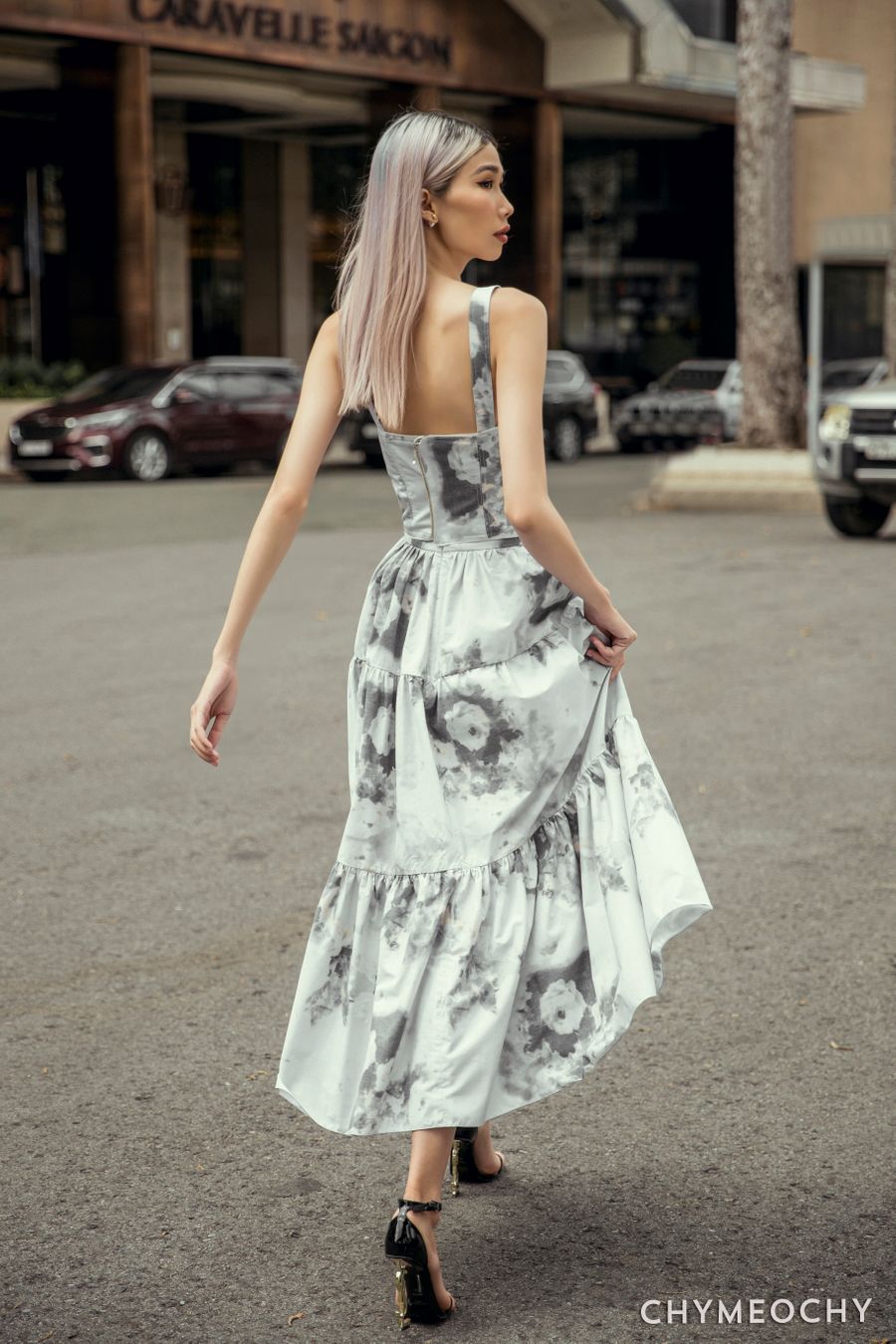 The corset is impressed by asymmetrical pleats, with subtle accents combined with slim high-waisted trousers. The details of the zip lock are minimized on the back of the body, showing the liberal beauty but still maintaining the unique beauty of the CHYMEOCHY woman.
A chiffon shirt with a long-sleeved bow paired with black taffeta shorts, complemented by a bra with soft lace motifs and sensuous lines, alternates with off-the-shoulder tops, midi skirts, and pleated skirts.
Gentle lavender, beige, living-coral, and white tones are combined with the streaming magnificence of silk, sheer, and organza, vowing to be a fashion trend that "breaks the heart" of girls looking for a feminine look.
In addition, the applied khaki hybrid dress gives a sense of second skin making the sewing technique even more sophisticated, from the subtle stylization pleated at the shoulder to the full body of the cut. improvisation. The lotus pink maxi dress with bold cuts embracing curves brings confidence and fitness on every step.
Meanwhile, the Glamery Lavender Dress offers a fluidity like flowing water through a material that is as light and soft as chiffon. With the charm of sweet lavender tones, the design shows the seductive beauty of CHYMEOCHY ladies. The dress captivates viewers with soft pleats on the body of the shirt, small waist and fluttering skirt with spilled chiffon layers, creating a romantic attraction for CHYMEOCHY ladies.

The main colors in the CHYMEOCHY Pre-Fall '20 collection are bright shades of white, pink, and beige, arranged alternately with deep, dark tones like black, gray gray. The richness of colors creates a vivid picture of emotions.
DISCOVER MORE:
Discover more of CHYMEOCHY'S NEW COLLECTION
Store: 293 Nguyen Dinh Chieu, Dist 3, HO CHI MINH CITY
Hotline: +84 375.363.453
Customer's Feedback: Click here
CHYMEOCHY'S Community: Join us