The Beautiful Smile of Tram Ngo: a talented 22-year-old actress
Girl's twisted grin "slashed through the hearts of netizens". A picture of a girl with crooked teeth who is wearing a white ao dai has recently gone viral and been shared on numerous fan pages. There are a lot of comments underneath the image from internet users. The vast majority applauded and voiced their admiration for the stunning aesthetics on display. Many were curious as to who she was.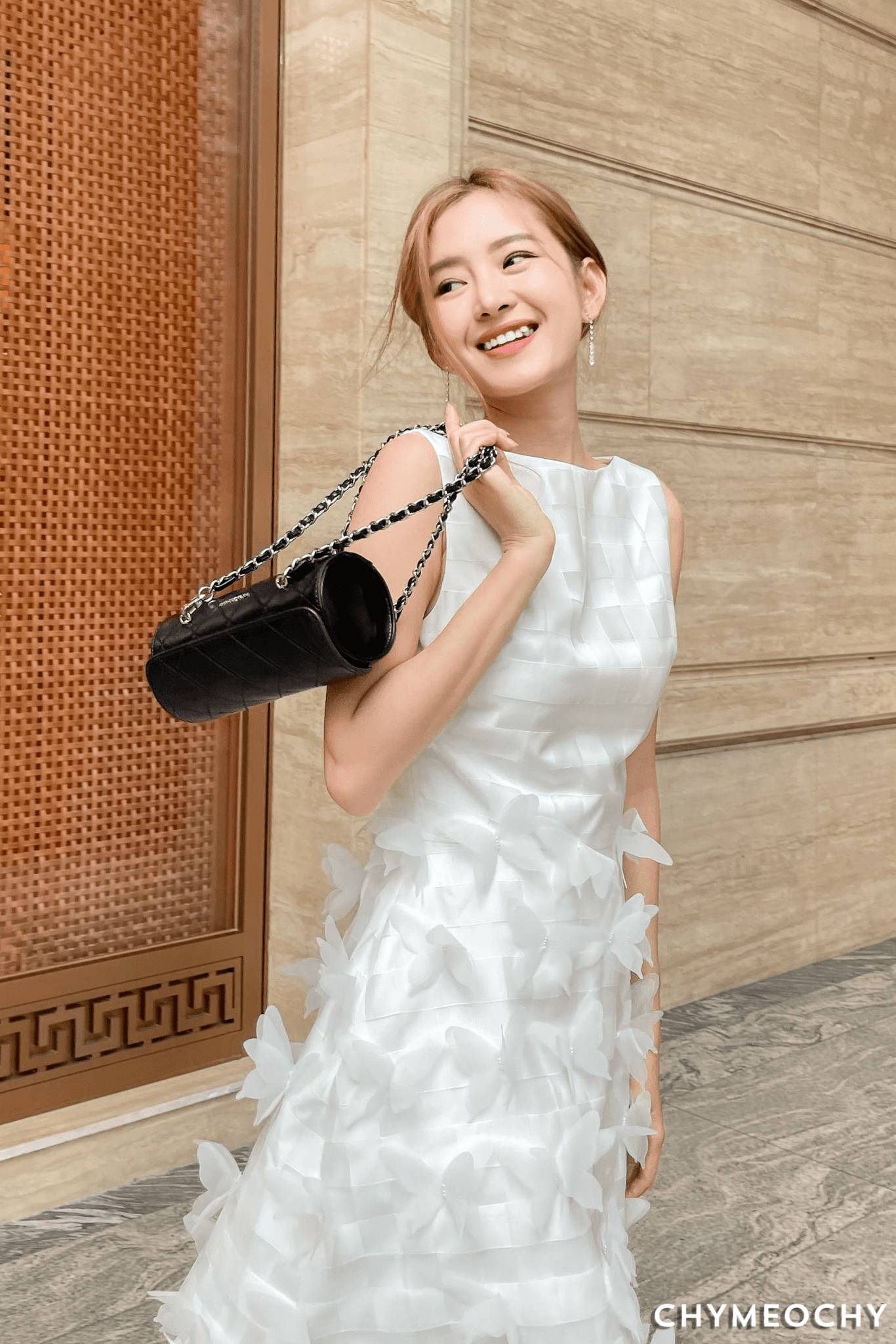 About tram ngo
Ngo Tram, better known by her stage name Tram Ngo, is a 22-year-old student and performer who presently resides in Ho Chi Minh City. Tram also has a sizable online following, with thousands of people following his Facebook page.
Tram currently models for lookbooks and appears in fashion films when she is not in school. Being creatively active is a need for her.
Despite her young age, Tram Ngo has maintained an air of expertise in the art world. In every presentation, photograph, or declaration she makes, she is meticulous and careful.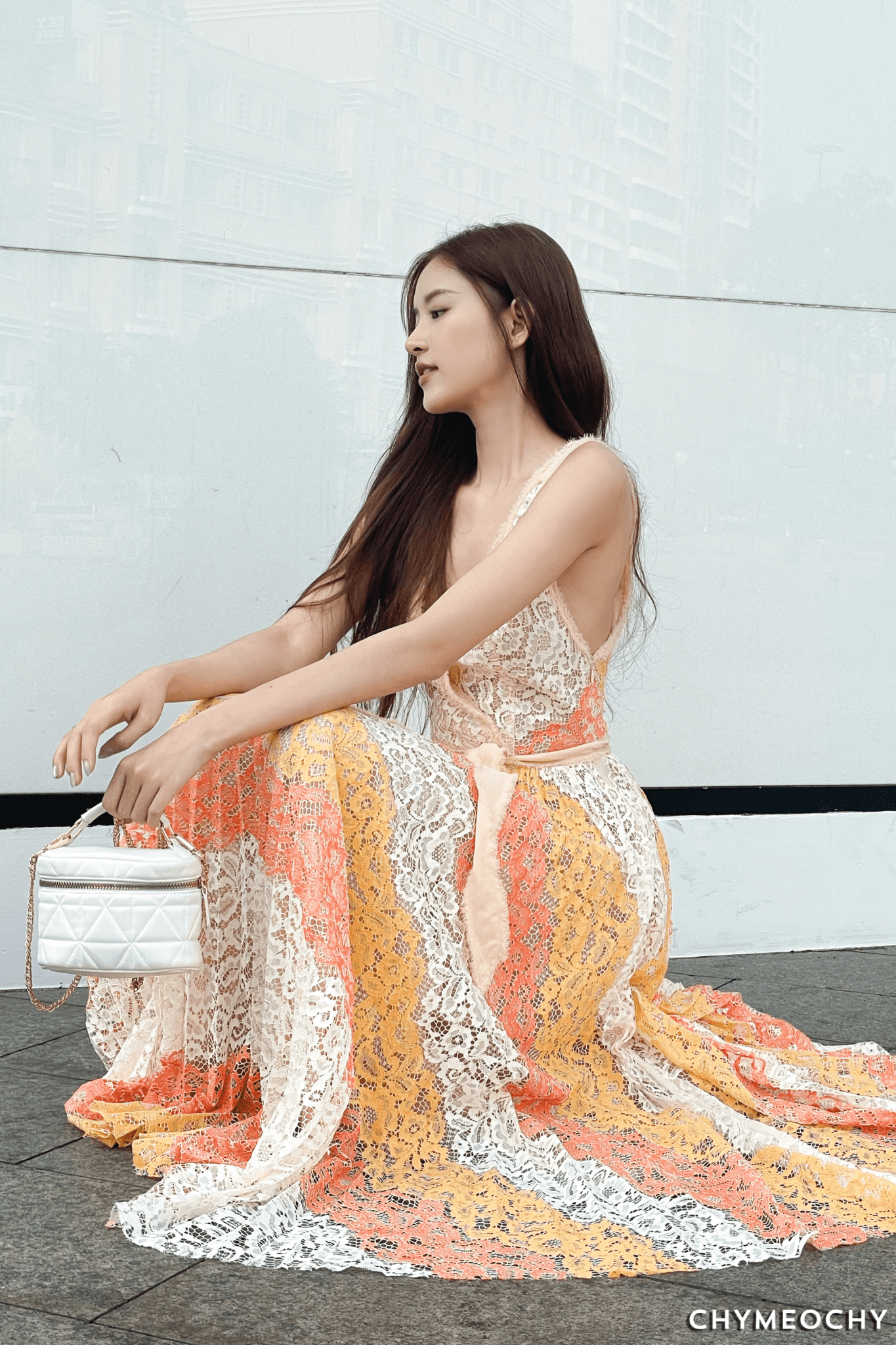 The "Multi-Colored Lace Dress" by CHYMEOCHY is one of Tram Ngo's most noticed outfits. Her every movement was highlighted by the flowing maxi dress. The Lace Dress, with its daring design, sweet and gorgeous colors, deep neckline, and open back features, brings out her beauty and sensuality. "Multi-Colored Lace Dress" Is Part of the Latest Collection.
Stunning in a White Checkered Mini Dress is Actress Tram Ngo. Posh and feminine in an A-line dress. Furthermore, the "checkerboard" accents and chiffon fabric provide a timeless and daringly contemporary style for women. Carefully hand-applied butterfly wing details add a touch of innocence and a touch of muse beauty.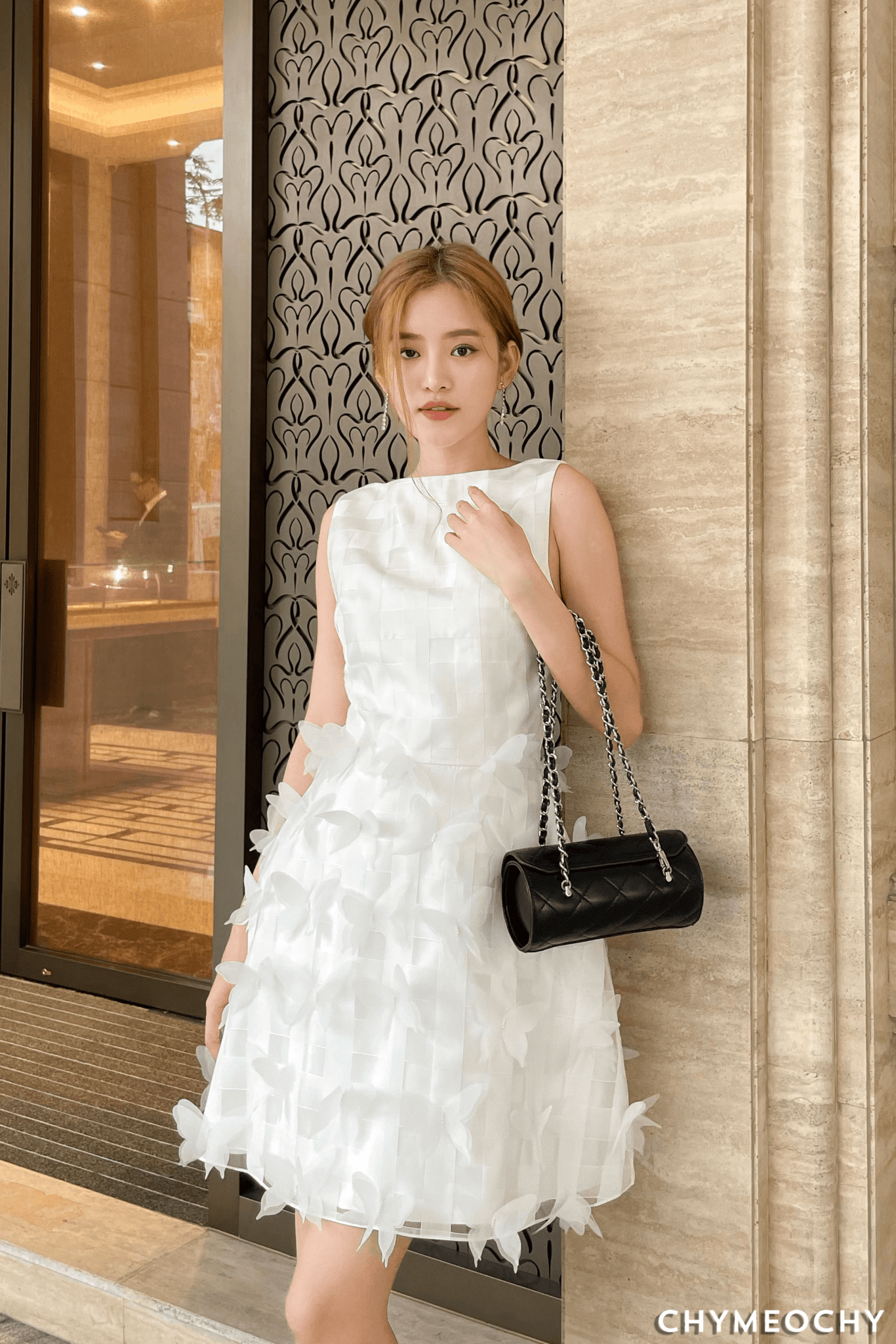 The stunning Tram Ngo, CHYMEOCHY appreciate your undying belief to our brand and our spiritual offsprings.
Discover more of CHYMEOCHY'S NEW COLLECTION
Store: 293 Nguyen Dinh Chieu, Dist 3, HO CHI MINH CITY
Hotline: +84 375.363.453
Customer's Feedback: Click here
CHYMEOCHY'S Community: Join us