3 Splendid Christmas Party Dresses ALLURING your Mind
Because the holiday season has arrived, it is time for everyone to gather with their loved ones and commemorate the birth of Christ. At the same time as shopping and wrapping presents, Christmas is the time to celebrate. Given the number of upcoming social engagements, our immediate priority should be to shop for a dress that will help us stand out among the crowd.
1. Green for christmas party
There is a wide variety of dress colors available to us; while the traditional green and red dresses are the first that come to mind, the timeless white and black dresses are also extremely lovely to wear to the Christmas celebrations. Dress in a hue that suggests mystery, like purple or black. Therefore, allow us to assist you in locating the dress that will make you the center of attention at any social event.
There are many CHYMEOCHY dresses having green color:
2. red for christmas party
There's a lot more to red than its name implies. For every lady and every occasion, there is the perfect hue of red. Just look for yours till you do. If you're stunning in cool tones, a red CHYMEOCHY dress will set you apart. If you feel more comfortable and attractive in warm tones, the orange end of the color spectrum will serve you well and make an impressive statement as you enter the room.
The color red makes a strong statement. If you really want to draw attention to yourself, a red dress is the way to go. Wearing red or accessorizing with red accents is another way to draw attention to the color. Choose loose-fitting red garments with a classic silhouette for a striking appearance.
white for christmas party
Everything at a white Christmas party—the tablecloths, napkins, plates, and silverware—is white. The end effect is a stylish and classy appearance. It's likely that if you've been asked to a white Christmas party, you'll need to don an all-white ensemble.
White, brilliant and clean as it is, complements every complexion. If you've never tried this neutral hue before, a white Christmas party is the perfect excuse to do so. Have a great day and don't forget to snap lots of pictures! I hope you're all feeling the holiday cheer!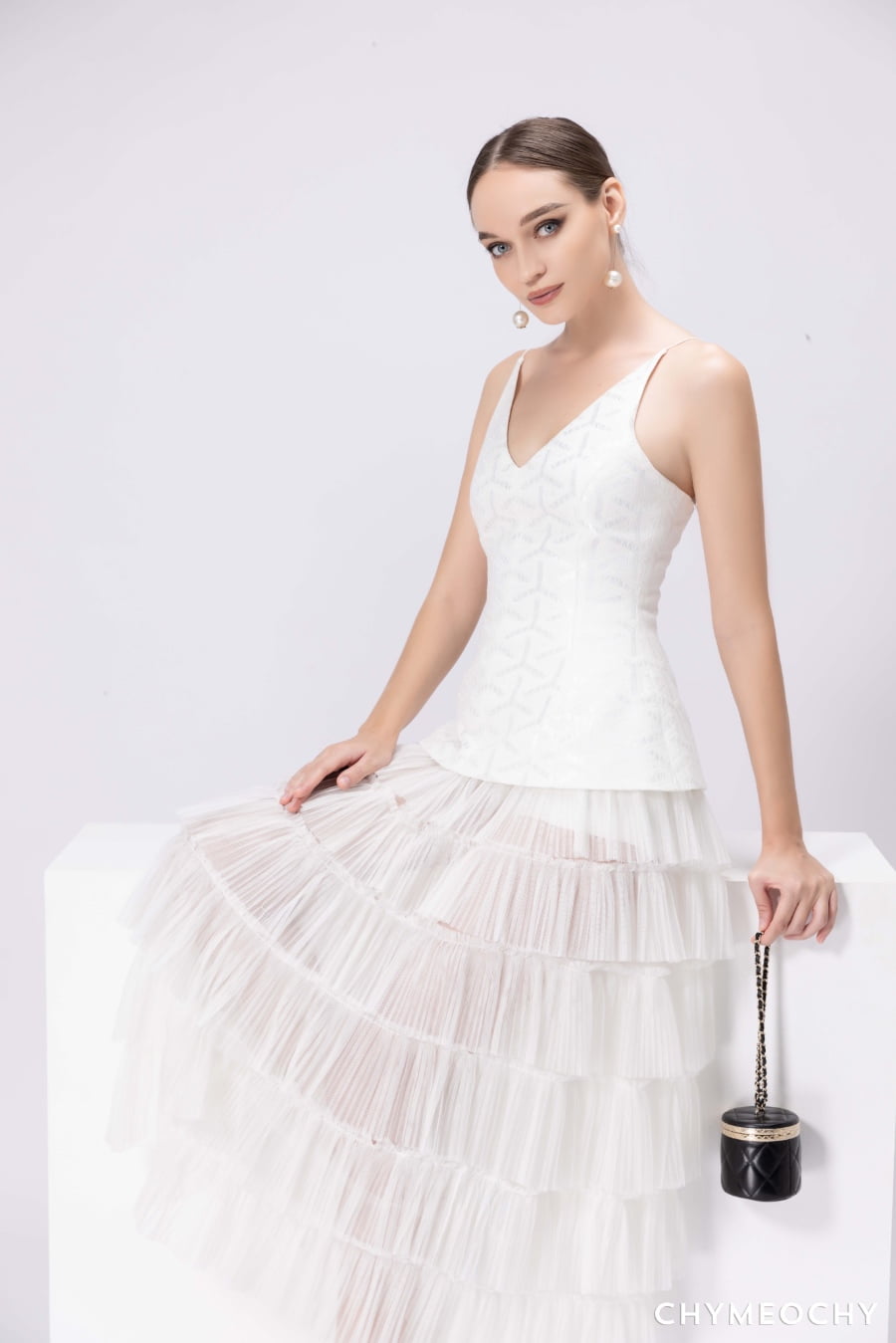 Do those CHYMEOCHY splendid white dresses impress my ladies?
Discover more of CHYMEOCHY'S NEW COLLECTION
Store: 293 Nguyen Dinh Chieu, Dist 3, HO CHI MINH CITY
Hotline: +84 375.363.453
Customer's Feedback: Click here
CHYMEOCHY'S Community: Join us